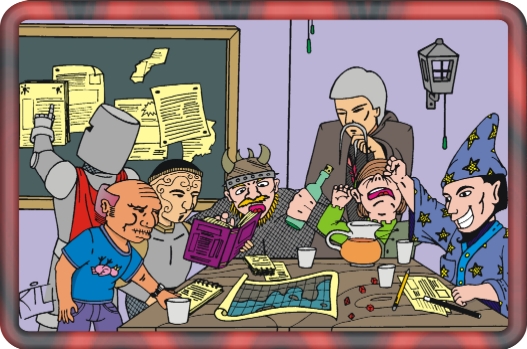 This is the Game Room. Huhn! Huhn! I guess you already know that, eh? else you wouldn't be here.
This room is devoted mainly to the Advanced Dungeons & Dragons, 1st ed., Play-By-E-Mail Game I spoke of. Everything about the game from the game scenario, the game story development, to THE GATHERED LANDS, the fantasy world the game is based in will be posted herein.
It is no surprise then that together with the Courtyard, this room makes up the Mansion's reception hall/living room area. These two rooms would contain the most content and as such, I expect them to experience the most traffic.
Right now, however, the Game Room contains but one measly article, the chronicle of the current ongoing game The Abduction of Lady Rowena.
Please, pull up a chair and join the fun!